"When making america great cost you the game"
Said Espn's Stephen A Smith after the Clemson Tigers loss to Pitt after a last minute field goal put Pitt ahead by one point.  Making America Great Again cost the tigers the game smith said jokingly.  Clemson should have been hitting R2 a little more said Smith, seeing the fans face made me feel a little better about the loss America just took.
"90% of Clemson fans voted Trump.. The other 10% were looking for their teeth"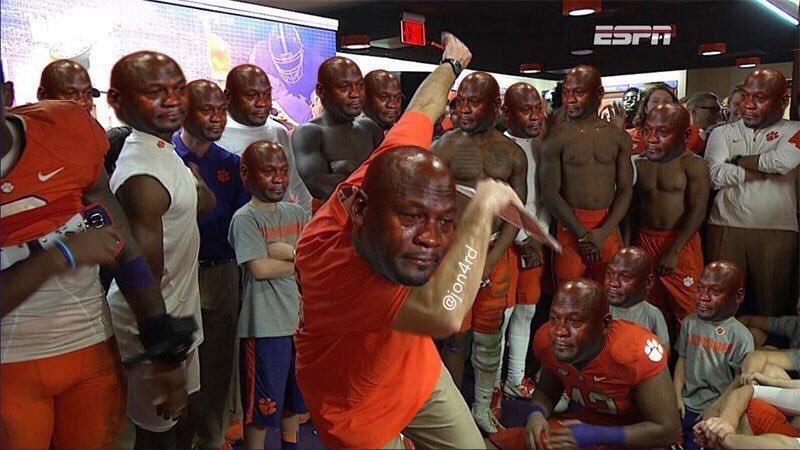 Clemson loss will probably knock them out the race to a national championship, but at the end of the will have to live with it like we are living with Tump as president.